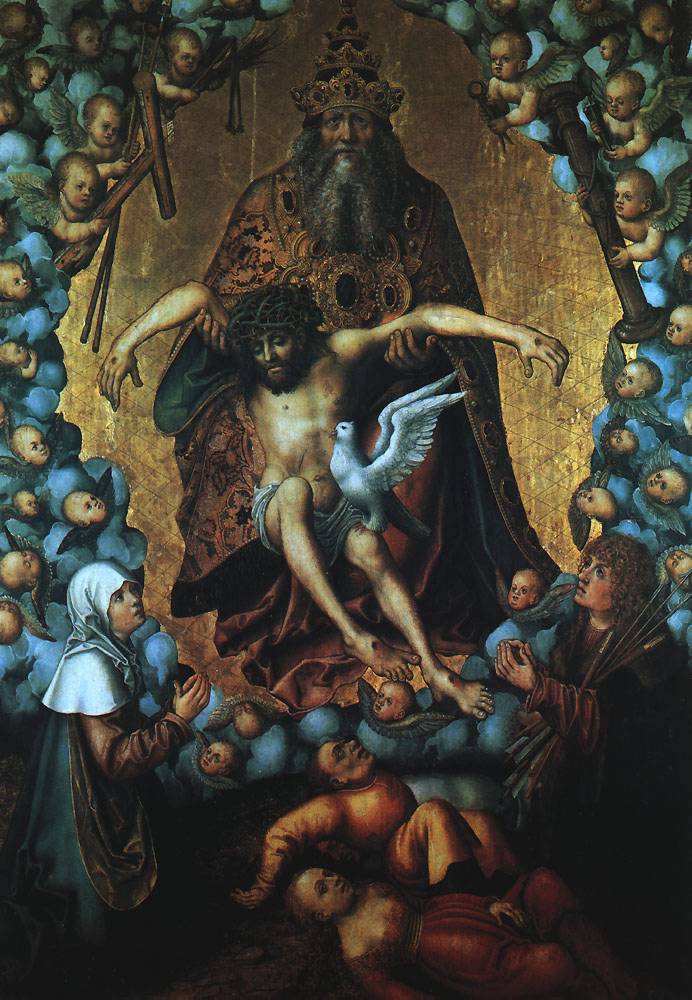 Summer is a time for annual denominational conventions, and, because of the occasional absurdity of what those conventions are debating, it is a time for loads of media coverage of American Christianity. Not the least interesting of these stories was last week's revelation that the Presbyterian Church (USA) received a policy paper recommending that the "Father, Son, and Holy Spirit" be allowably replaced with "Mother, Child, and Womb" as a way to refer to the triune God in worship services. How bad is this development for the PC (USA)? On one hand, the Associated Press names the reaction of certain conservatives that "the church should stick close to the way God is named in the Bible." This seems almost right, but the real issue is not that we must only use explicitly Biblical language for God (i.e. who would argue that it would be wrong to address God as the "Great Physician"?), or even that God does not have certain "motherly" qualities (cf. a previous post regarding places in the Bible where God is portrayed as a brooding mother-bird). The real problem is the desire to replace God's own self-determined names with names that explictly reverse the meaning of those revealed names -- even when the new name might carry some truth in it.
Here's what I mean: The first person of the Trinity calls himself "Father," and though he also reveals mother-like qualities about himself, this fact, for whatever reason, does not result in God also naming himself in the Bible as "Mother." Why not? In the end, you and I don't know the answer for this, nor do we have to know. Somehow, the Father-metaphor is more central to God's character, more helpul for us to know, whatever -- but "Father" is what he has chosen to call himself, rather than "Mother". To substitute "Mother" for "Father" is different than calling God "Great Physician," since doing so does not reverse any other name that God has chosen to reveal.
Another trend in the Scriptures that helps to make the same point: God reveals certain qualities about himself by way of metaphor, others by way of simile. Metaphors say "A is B" while similes say "A is like B". I.e. Jesus "is" the Son, but is only "like" a mother hen (Luke 13:34). Of course, one could do a lot of unwarranted speculation about why God chooses some names as metaphors and other self-descriptions as mere similes, but it's an easy, organic, and biblical way to name God by using the metaphors, and not to try to reframe the similes as if they could as easily become metaphors. I.e. to start calling Jesus our loving "Hen" is to turn a simile into a metaphor. This is not an insignificant move, but is a kind of genre-violation of God's own modes of self-naming. Language does matter, and for reasons we can't always name.
The impulse to rename is sometimes legitimate and a sign of affection, of course -- we give endearing nick-names to our spouses and kids -- but this habit becomes immediately subversive (wouldn't you say?) when we do it to those in authority over us. To call a civil court judge "Pops" is partly appropriate as to the nature of his authority, but definitely disrespectul. And, since God exercises his authority over us lovingly, for our benefit, even the names he has chosen for himself carry some form of a gift, even if we don't always see it.